A proud father with a cute little girl! You go Jimmy Fallon!
Celebrity Babies and Kids - Moms & Babies - People.com
How un-bear-ably cute!
Proud papa Jimmy Fallonshared a sweet snapshot of his bouncing baby girl on Instagram Monday, posting a picture of his 3-month-old daughterWinnie Rose relaxing in her activity center.
"Jumping bear," Fallon, 39, captioned the photo of his firstborn, clad in a cozy pink romper, complete with little ears.
The new dad — he and his wife Nancy welcomed Winnie via surrogate in July — has said that while the couple's path to parenthood, which included several failed fertility treatments, was hard, it was all worth the wait.
"I just love her. She's a little angel. She's so cute and so fun," Fallon said in August. "Little girls especially unlock something in your heart."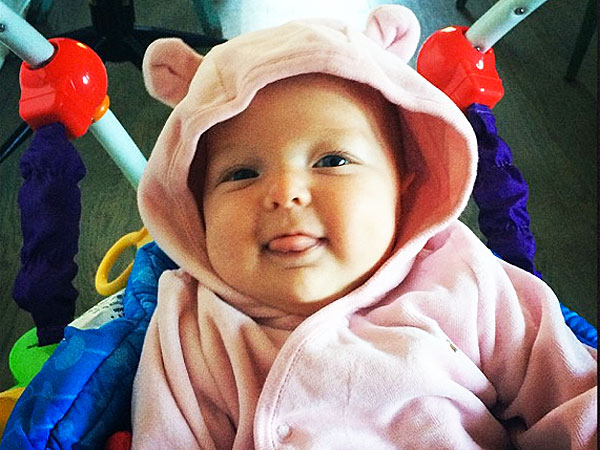 Courtesy Jimmy Fallon